Pools & Map · Erlebnis-Therme Amadé
A total of 6 different pools in- & outdoors
The bathing facilities at Erlebnis-Therme Amadé promise lots of variety for big & small: Four pools are enriched with different concentrations of saltwater.
All kinds of great highlights await you in the different areas, e.g. 1- and 3-m diving platforms, a water climbing wall in the sports pool, a lazy river in the outdoor pool, a wave pool and much more.
An Overview of Our Bathing World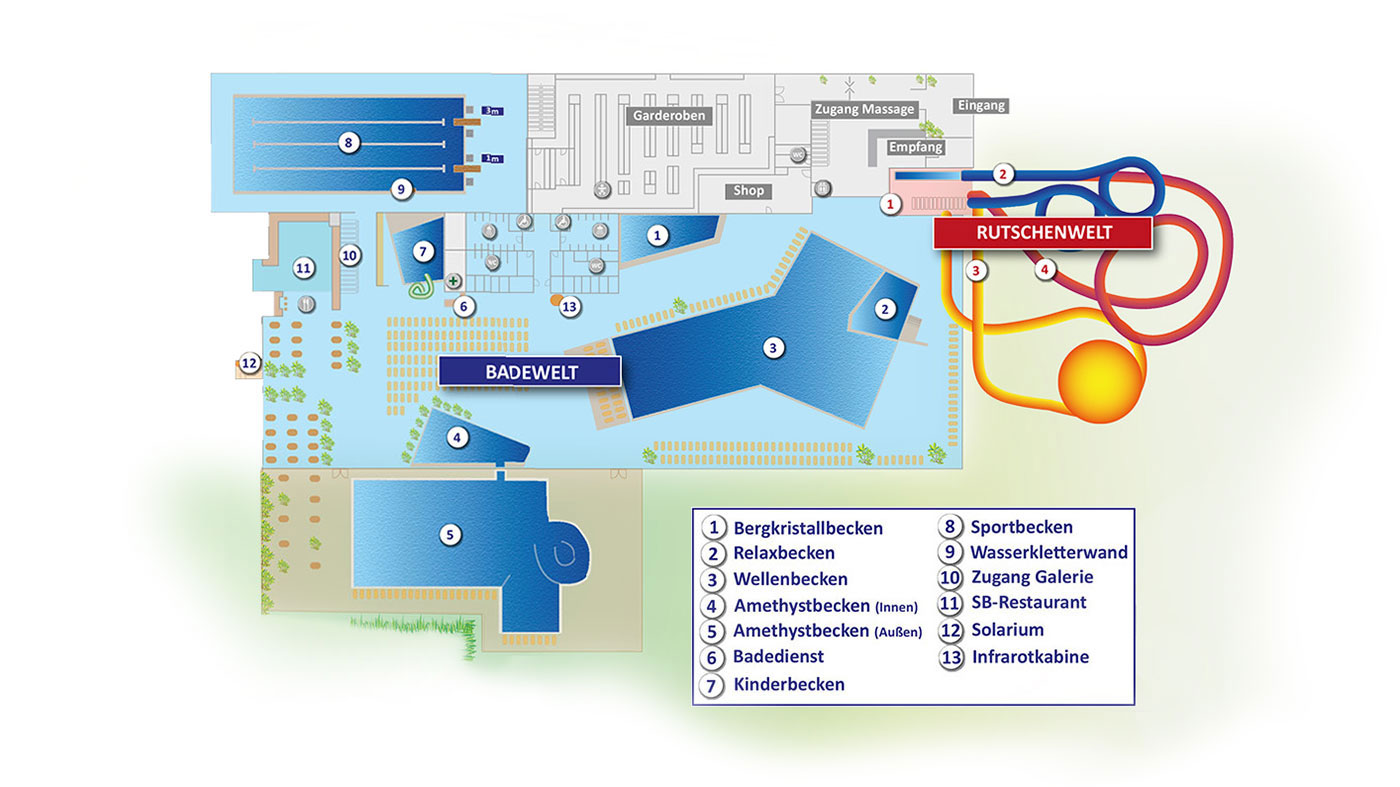 1) Mountain-crystal pool
2) Relaxation pool
3) Wave pool
4) Indoor amethyst pool
5) Outdoor amethyst pool
6) Bathers' services
7) Kiddie pool
8) Sports pool
9) Water climbing wall
10) Entrance to the gallery
11) Self-service restaurant
12) Tanning studio (closed)
13) Infrared cabin
The salt water pools have different salt concentrations, along with massage benches and massage jets.