Slides at
Erlebnis-Therme Amadé
Tunnel-, funnel- & looping slide with rocket start
Aside from fun in the water and pure recreation, Erlebnis-Therme Amadé also has lots of action and excitement to offer. Our four slides promise all kinds of fun for big and small.
Above all, the only one-person looping slide with rocket start in Austria guarantees a unique adrenaline kick. So, what are you waiting for? It's time to hit those slides!
Age restrictions: small children up to age 10
This fun snake slide promises lots of fun for the smallest guests of Erlebnis-Therme Amadé. This slide is located at the indoor kiddie pool, which is only 30 cm deep.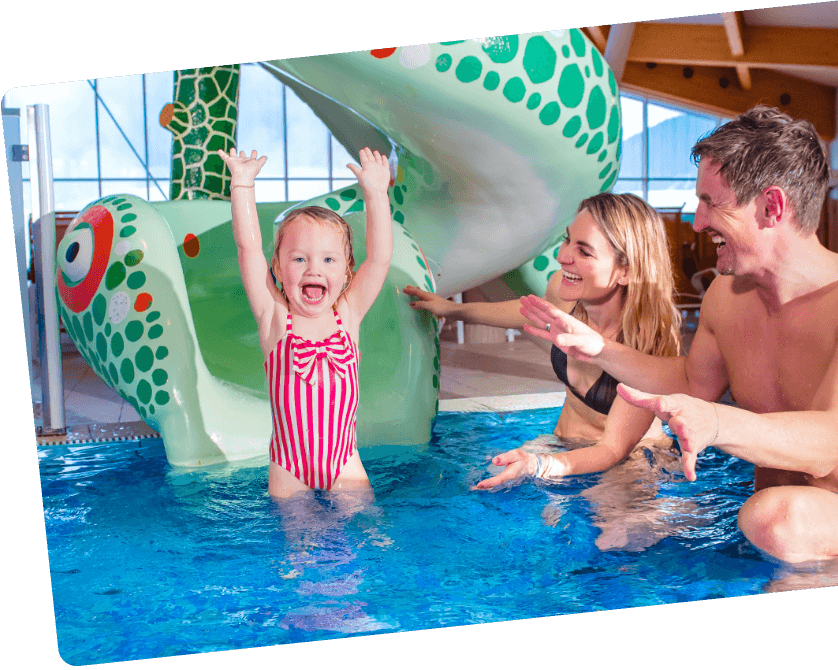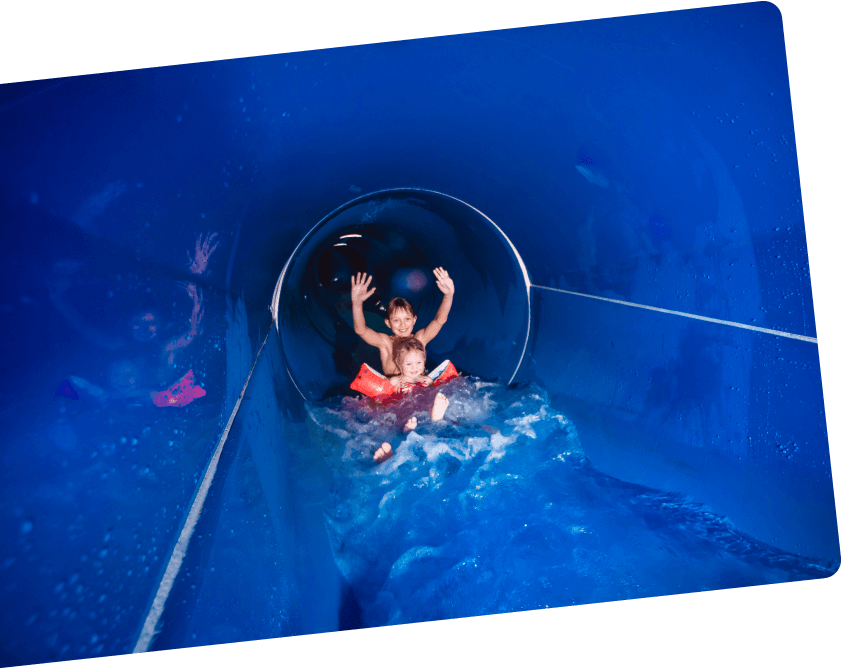 Age Restrictions: ages 8 and up
Here, sliding enjoyment for the whole family is guaranteed – the "Black Mamba" tunnel slide invites big and small on a 50 meters-long adventure in the dark!
Age Restrictions: ages 10 and up
In the "Python", your exhilarating slide through the tube is interrupted by a spectacular funnel. After circling the funnel, your adventure through the tube continues until you splash down in the pool below. There's no question – this is a full-blown 100 meters-long blast!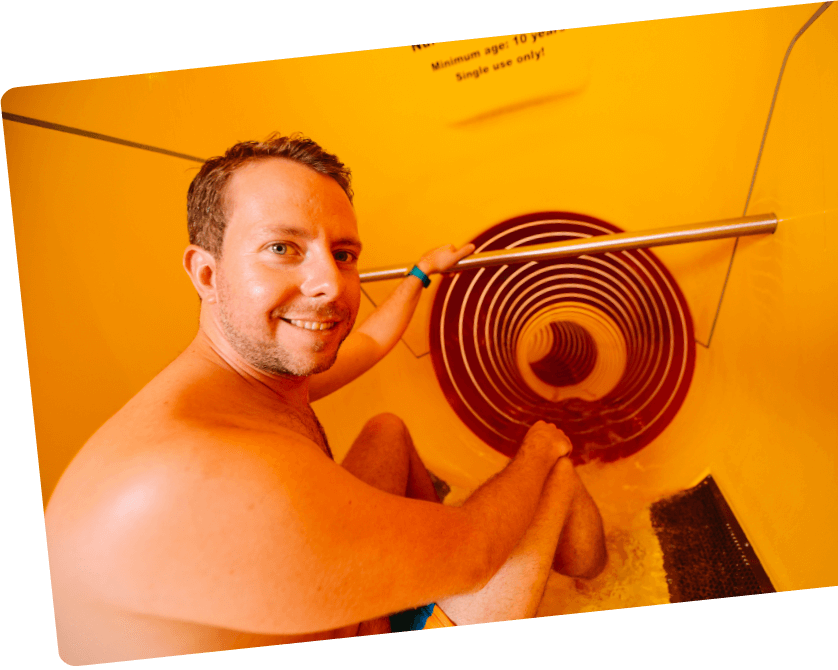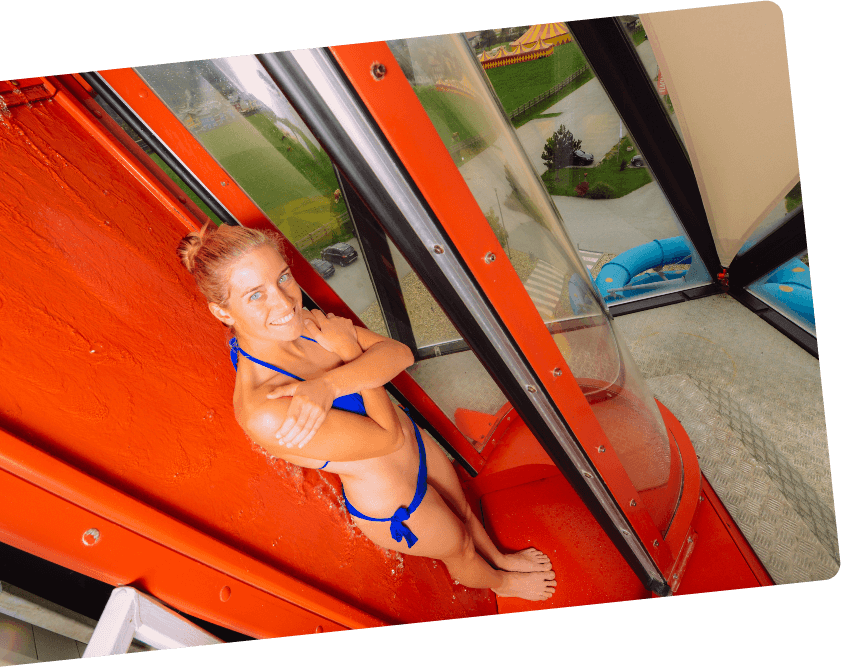 Anaconda
One-person looping slide
Age Restrictions: ages 12 and up, 40 kg and 1.30 m tall
Need an adrenaline kick? Unique in all of Austria, Erlebnis-Therme Amadé is proud to present this one-person looping slide. This extraordinary sliding experience begins with a countdown inside the starting capsule, followed by a rocket start, 8-meter free fall and a thrilling loop. In total, this fun adventure lasts just 10 seconds.